I'm so excited - today our fireplace will be finished!! Early this morning the stone fabricator will install the limestone I chose for the fireplace surround and later in the day I'll help Jason hang the TV in the recently painted black millwork. I think we're going to install the
Gossip Girl sconces
today as well.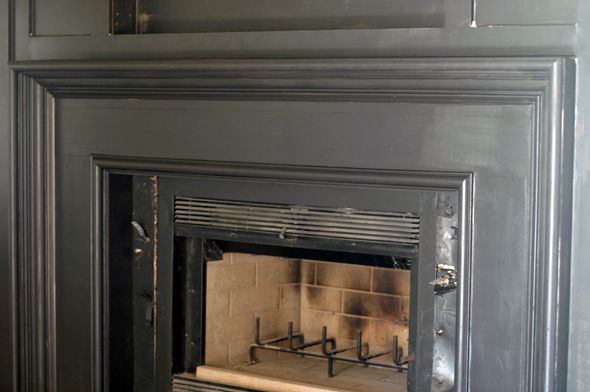 I found a really interesting piece of stone remnant for the surround area, for (comparatively) almost nothing!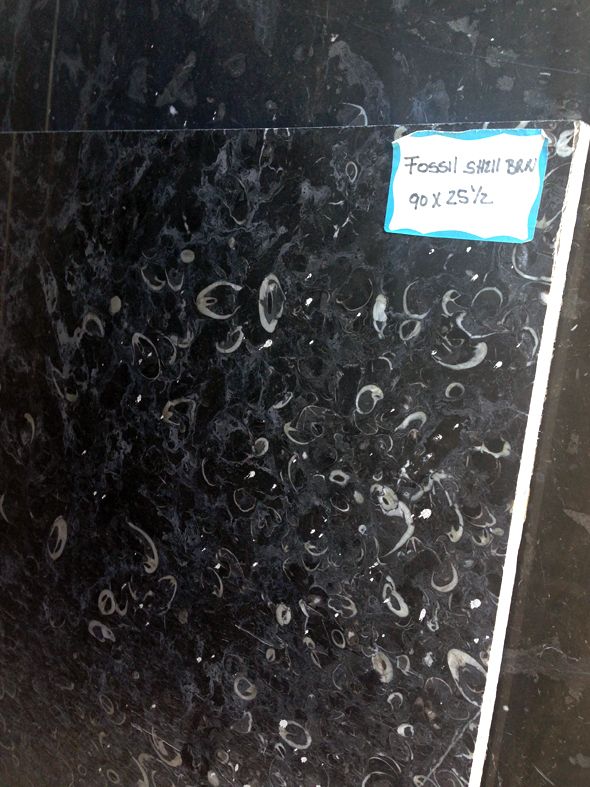 If you're buying stone, the general rule is you'll be buying full slabs from a slab yard. The slabs are priced by the square foot usually and most slabs are around 50 or 60 square feet. $10/sq foot is about as low as you'll find for pricing. Some of the stones that are prettiest to me are priced more than $50/sq foot, which adds up fast for a kitchen application where you'd probably need several slabs.
Often the slab yard will only give pricing to a stone fabricator, so usually you shop for slabs by yourself, taking note of your favorites, and then have your fabricator call in for pricing later. Sometimes you can beg the slab yard salesperson and they'll give you a ballpark number without your fabricator present. Clearance pricing is usually posted on the slab.
I went to a few different slab yards a couple weeks ago, shopping for my dream kitchen and for remnants for our fireplace surround. I found this really lovely black granite at Arizona Tile, but the slab was going to cost me about $600 and I only needed about 15% of the slab for our fireplace. What I loved the most about this piece was the texture and the variations of dark colors. I decided to keep looking and asked to see their remnants area.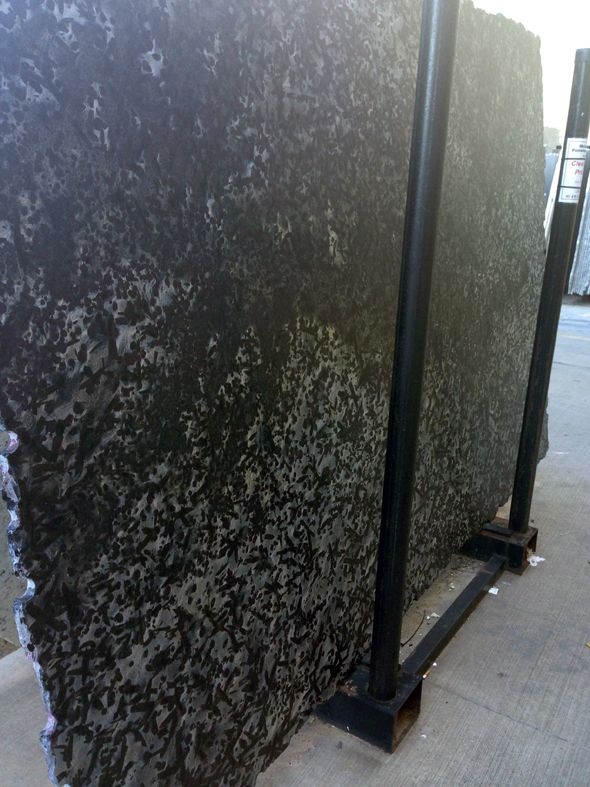 There usually isn't much of anything in the way of remnants at a slab yard though because they don't cut stone at most yards. Sometimes they'll have a small section with broken slabs though, so it's worth checking out. Your best bet if you want an inexpensive, small remnant piece, is to call around to stone fabricators and ask them if they sell their remnants.
I found a pretty great selection of remnants at Allpride Granite and Marble fabricators. I was immediately drawn to this black fossil shell limestone. It had a similar textural quality to the meteorus granite I was loving before.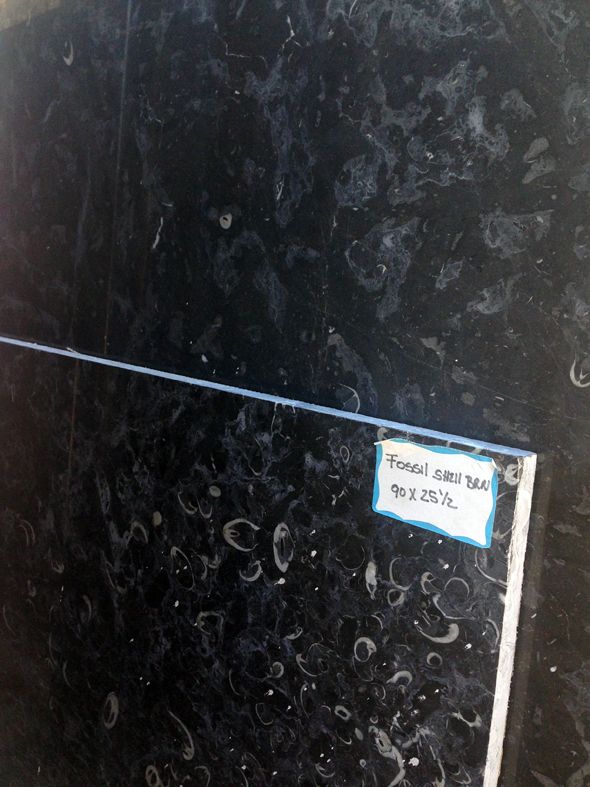 They sold me the half slab for $75! Such a deal. I had them cut it to size and in the morning they're going to install the pieces around the firebox. I can't wait to see how it finishes the who look of the fireplace! I'll be sure to post an update here soon, and on
Instagram
in real time in case you want to follow along. :)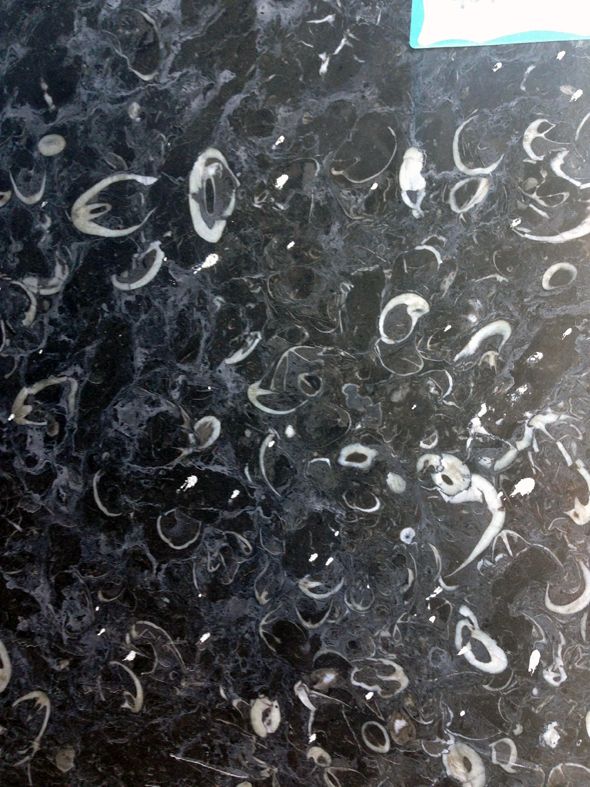 I'm so curious - have you been shopping for natural stone lately? What's catching your eye, and was it priced anywhere near the $50/sq ft mark I seem to keep getting quoted? :)