Oh! Just saw that
FLOR
is having their annual summer sale right now (through the end of June it looks like) where everything is a whopping 25% off. I've been dreaming of
the Vintage Vibe tiles
since popping in their Atlantic Ave store a couple weeks ago and completely falling for the small scale Moroccan-inspired pattern. (and it looks like
Kirsten
used these in her living room recently, so you know they must be chic!)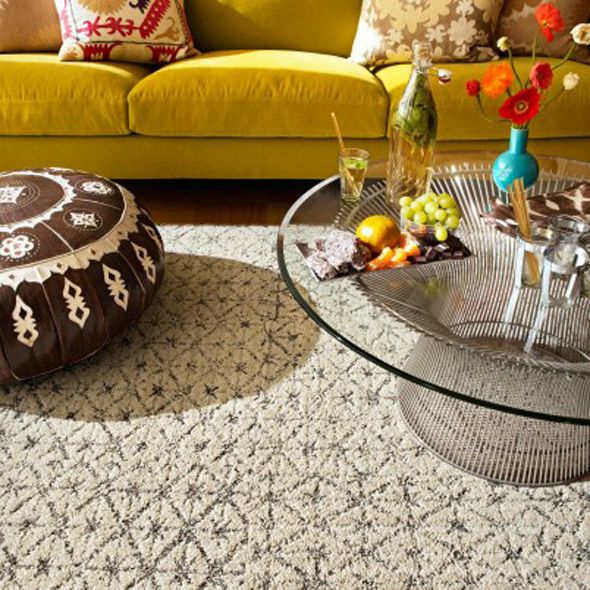 With this sale going on, I'm so, so tempted to make our first rug purchase for the new house. I think it would be the perfect choice for the family room that's right off the kitchen (working on floor plans right now to share!). If the last two homes we've lived in have been any indication of our future, the rug nearest the kitchen sees the most spills. :) It would be a dream to be able to totally replace the tiles in the areas of greatest offense.
That was my favorite part of
Abbey's entry project
using
FLOR tiles
. Depending on the pattern you want, they can be a bit of an investment, but they hold up SO well. And I know
Abbey's
been able to reuse her carpet tiles in her newest apartment, so they must travel well too.