Well, we finally made it to the last day of school for my girls. I'm taking full advantage of this last day and I've packed in all sorts of appointments before we launch into full-blown summer mode tomorrow. First up is a dash down to Brooklyn for a meeting with the contractor at the brownstone to talk about refinishing the floors.
(whoop!)
We've been thinking a lot about it (thanks so much for
your input
by the way), and because of all the stairs in our place and especially because of the very short window of time when the house will be empty, we're probably just going to hire out this project.
I'm hoping our guy will say they can do the floors for just some fabric advice and a big plate of fresh cookies, but something tells me it might cost us a smidgen more than that. I might be waiting on
my DREAM fridge
a bit longer than I hoped. (but seriously, isn't that fridge perfect?)
Some of you mentioned you have used 50/50 Jacobean and Ebony stain mix on your floors, which is the formula used on these white oak floors (from
here
). We have red oak though and might need a little more ebony stain in the mix. I'll have to play around with it. I'm also considering going very very light, which might better suit our narrow space. Decisions!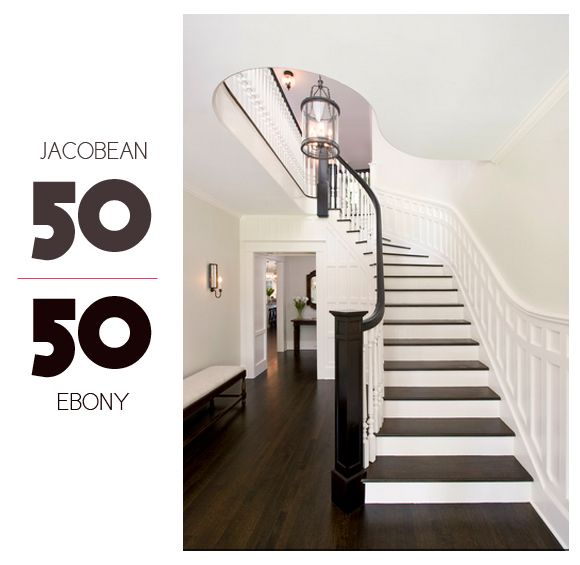 In other news, I'll be joining the fabulously talented
Kevin Sharkey
on Martha Stewart Living Radio this evening from 5:00-6:00 pm. We'll be talking about all the good stuff. Blogging. Decorating. When to DIY and when to call in a professional (let's see what I'll say after getting the quote for my floors just minutes before the show! ha.).
Call in! Let's chat.
(PS If you don't have a subscription to Sirius, the folks at Martha have generously offered up a free 30 day subscription here.)